If you can dream it, we can plan for it
Our
 and
 services are simple and effective for everyone: young or old, low-income or high-income, individual or business.
Want to save for education? Own a home? Start a new business?
Get actionable tips, personalized planning, and unlimited communication.
Work with a dedicated advisor to address immediate questions or concerns and to start planning for the future.
expert guidance
at a cost that's affordable

Financial planning and advice with a dedicated advisor

$24.99/month

Financial planning and advice, plus a side of investment management

$24.99/month + managing fee

Expert help for companies and employees
See how we've helped people
just like you
"I have worked with Navigate Financial for over 15 years. They are very knowledgeable about all aspects of financial planning. They are very personable and will go out of their way to assist you in any way. Navigate Financial is honest and trustworthy. Not only are they my financial advisors, they are my friends!"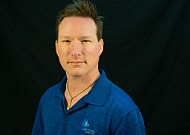 "Navigate Financial has been an excellent source for our financial needs. They handle our company's 401(k) and have been on hand to meet with our group of employees for market updates, financial questions, or general questions. They are also available for one-on-one meetings.
Every year they offer courses, bringing in experts to discuss various topics both on an individual/employee basis and an employer basis.
We will continue to use Navigate Financial's services for many years to come."
"As my office HR director, I have frequent contact with Navigate Financial in administering our 401(k) plan. The team is very knowledgeable about the stock market and investment funds. They are always available to talk with any of our plan participants and they are happy to come to the office and meet with people as often as we would like to have them come.
On a personal level, I also have my financial investments with Navigate Financial. They have been a wonderful and knowledgeable resource for me personally in this capacity as well."
"I have been investing with Navigate Financial since 2008 and am not going anywhere. This is a trustworthy company that you can feel confident your money is in good hands."
"Thank you Ben and the team at Navigate Financial in helping us keep our account secure and growing. We appreciate the continued learning experiences you also offer through seminars and classes."
Book a complimentary call to get started.